Finance Watch: Making finance serve all
European Financial Inclusion Network members join Finance Watch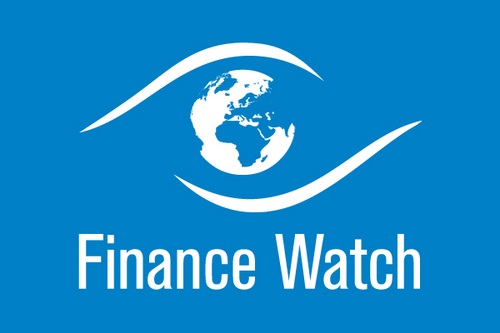 PRESS RELEASE
Brussels, 13 June 2018 – Finance Watch, the independent non-profit organisation that defends the public interest in financial reform and regulation, today welcomed 15 financial inclusion specialists as new Associate Members.
The new Associate Members – all members of the European Financial Inclusion Network (EFIN), a network of researchers and practitioners working on financial inclusion – were presented today at Finance Watch's General Assembly.
In a separate meeting at Finance Watch's offices, the EFIN membership held its own General Assembly and voted to close EFIN after its activities are transferred to Finance Watch, where they will be led by Olivier Jérusalmy, Senior Research and Advocacy officer at Finance Watch and the former director of EFIN.
Rainer Lenz, Chair of Finance Watch, said:
"We are extremely pleased to welcome the former members of EFIN to the Finance Watch network. Financial inclusion is a crucial aspect of consumer protection and our new Associate Members bring with them a deep expertise in consumer rights, financial literacy, poverty, over-indebtedness and the legal aspects of credit arrangements, among other areas. I look forward to working with our new colleagues and with Olivier on the EU's financial inclusion agenda."
Richard Altsröm, EFIN Chair, said:
"EFIN and Finance Watch have long shared a common mission to improve the economic and financial security of Europe and its citizens. I am delighted that EFIN's work will continue as part of Finance Watch and will benefit from its large civil society network. Today's decision will provide stability and reach to help us make high impact interventions on behalf of European citizens."
Form more infos:
www.finance-watch.org