Finance Watch and BETTER FINANCE comment on Corporate Bond report by EC Expert Group
Finance Watch and BETTER FINANCE published their comments on last Monday's final report by the European Commission's Expert Group on Corporate Bonds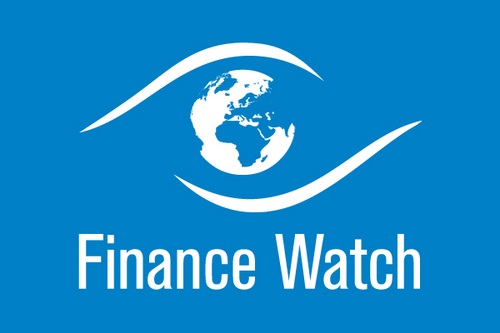 Brussels, 27 November 2017 – Finance Watch and BETTER FINANCE today published their comments on last Monday's final report by the European Commission's Expert Group on Corporate Bonds, at which Finance Watch and BETTER FINANCE have observer status on behalf of civil society and end-users.
Christian M. Stiefmueller, Senior Research and Advocacy Officer at Finance Watch, said:
"The report provides a comprehensive overview of the financial services industry's concerns and makes a number of useful recommendations for the better functioning of these markets.
"Unfortunately for the general public, the report and recommendations lack balance, possibly a reflection of the composition of the group, which consisted almost exclusively of the financial services industry and large market participants. An opportunity to address fundamental questions on liquidity and to set out bold and innovative concepts for the European corporate bond markets was passed up. Instead, too much of the report focuses once again on fighting yesterday's battles over prudential rules, notably capital requirements."
Benoît Lallemand, Secretary General of Finance Watch, said:
"Corporate bond markets are a key source of funding for Europe's economy and it is essential that they are regulated for the wider good. In the comments we are publishing today, Finance Watch is pleased to highlight some of the public interest issues that have not been adequately dealt with in the expert group's report."
Guillaume Prache, Managing Director of BETTER FINANCE, said:
"Liquid, transparent and accessible corporate bonds markets in Europe would benefit both real economy entreprises and individual investors as a performing alternative to fee-laden packaged retail bond products such as retail bond funds. BETTER FINANCE regrets that the group's proposals do not really address retail access and transparency."
ABOUT FINANCE WATCH
Set up in 2011, Finance Watch is an independent non-profit association with a mission of making finance serve society. It acts as a public interest counterweight to the powerful financial lobby. Its mission is to strengthen the voice of society in the reform of financial regulation by conducting advocacy and presenting public interest arguments to lawmakers and citizens. Finance Watch has 46 member organizations and 30 individual expert members from 14 different countries in Europe. Learn more at www.finance-watch.org.
ABOUT BETTER FINANCE
Better Finance, the European Federation of Investors and Financial Services Users, is the public interest non-governmental organisation advocating and defending the interests of European citizens as financial services users at European level to lawmakers and the public in order to promote research, information and training on investments, savings and personal finances. It is the one and only European-level organisation solely dedicated to the representation of individual investors, savers and other financial services users. Learn more at http://betterfinance.eu